click the information icon below for image info
Courthouse Gallery : Elizabeth Allen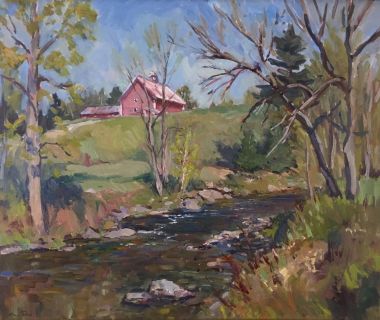 Living Legacy 2017 encompasses those living artists in our Legacy Collection from 2016. These are the top selling artists for all of our 2015 exhibits, invited to show in our Legacy Gallery last year. Work by these 22 artists has been moved to the East Gallery, and refreshed with new pieces for this exhibit. This may be your last chance to see these works by Joe McGurl, William Hoyt, Eric Tobin, Julie Y Baker Albright and many others.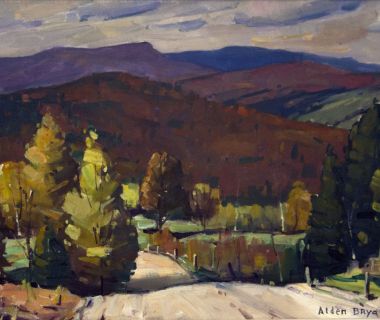 In our Middle Room gallery we present the Legends of Legacy. Those artists that have since passed on who's work represents the best of New England Landscape painters. This includes not only Alden and Mary Bryan, but such notables as Don Stone, Bob Duffy, Aldro Hibbard, Emile Gruppe and many others. This year we will be featuring of the work of Thomas Curtin, with paintings never before shown at the Bryan Gallery.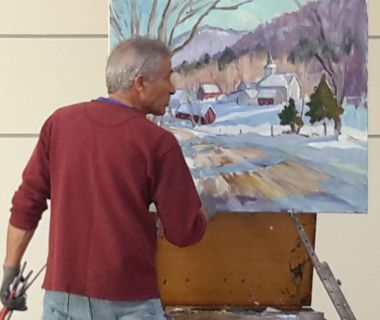 The Cabin Fever Series returns! We are once again using our West Gallery space for a series of workshops, demonstrations and other events. Notable area artists will be performing demonstrations and conducting workshops throughout February and March. We will feature the work of the artists who are participating in this series on the available wall space. Come for the demonstrations, attend a workshop, or just visit the gallery to see the great work of these artists.