click the information icon below for image info, availability and pricing may not be current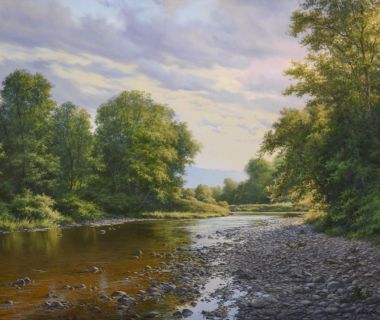 Our annual traditional landscape show "Land & Light & Water & Air" returns for another season. This is our showcase landscape show, with prizes and the Alden Bryan Medal given out to the top works. A member artist show, the entries are juried and then judged for top honors. One of our best attended events of the year, it's a beautiful time to come to Jeffersonville and take in some of the best artwork of the year!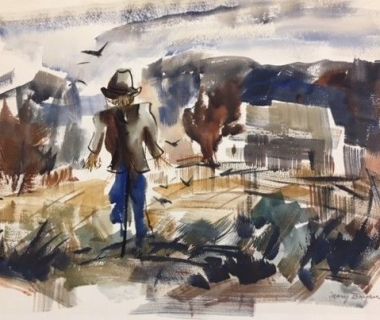 Continuing our year-long celebration of the work of Mary & Alden Bryan, commemorating the 35th year of the gallery, we present a collection of Vermont Paintings. Fall in love with Vermont through the eyes of Mary & Alden, a place they truly loved and made their home. Our middle room will be filled with colorful local scenes from all seasons. Alden's oil paintings, and Mary's watercolors, oils, and pastels will reveal the deep admiration they had for our wonderful state.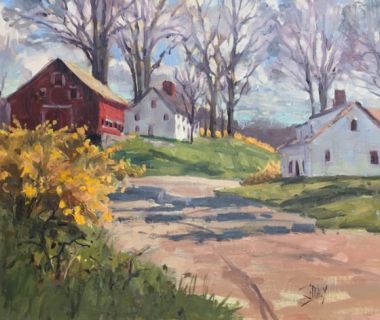 Legacy 2019 is full of new works by the artists collectors and visitors found most rewarding in 2018! New works by returning artists, and artists new to this collection. New artists include Leo Mancini-Hresko, Michel Doucet, James Daly, Erik Koeppel, Garin Baker and Zufar Bikbov. They join returning favorites, Eric Tobin, Andrew Orr, TM Nicholas, Julie Y Baker Albright, Bob Aiken, Susan Bull Riley, Tom Nicholas, Mark Tougias, Fiona Cooper Fenwick, Mary Martin, Jayne Shoup, Irinia Rybakova, Tom Adkins, and John Clarke Olson.