click the information icon below for image info, availability and pricing may not be current
Legacy Gallery 2015 : Thomas Curtin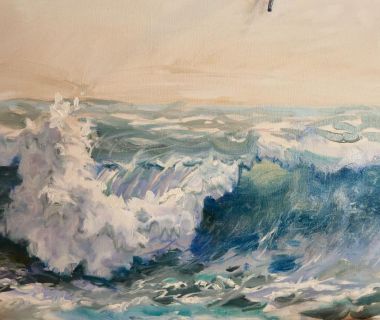 As spring settles in it's the perfect time to start thinking about all things water! Join us for this member artist exhibition of paintings depicting water in all its forms. The green Mountains of Vermont wouldn't be green without all the lakes, rivers, and streams that bring us bountiful beauty. Come celebrate rain and snow, swimming and floating, dripping, running, crashing, misting, flowing, calm: waters in all its forms.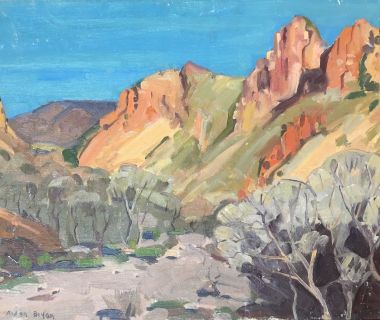 This second installment of works by Mary & Alden Bryan focuses on the Southwest. It may not be generally known that the couple spent long months in the Southwest travelling and painting. This beautiful work will bring some heat to warm things up and help us anticpate the coming summer. Join us in the Middle Gallery for this exhibit depicting the different light and atmosphere of the desert Southwest.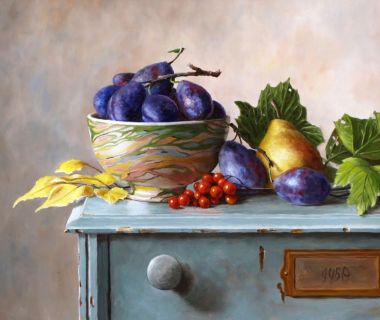 Legacy 2019 is full of new works by the artists collectors and visitors found most rewarding in 2018! New works by returning artists, and artists new to this collection. New artists include Leo Mancini-Hresko, Michel Doucet, James Daly, Erik Koeppel, Garin Baker and Zufar Bikbov. They join returning favorites, Eric Tobin, Andrew Orr, TM Nicholas, Julie Y Baker Albright, Bob Aiken, Susan Bull Riley, Tom Nicholas, Mark Tougias, Fiona Cooper Fenwick, Mary Martin, Jayne Shoup, Irinia Rybakova, Tom Adkins, and John Clarke Olson.