click the information icon below for image info
2020 Legacy Extended : Mary S. Martin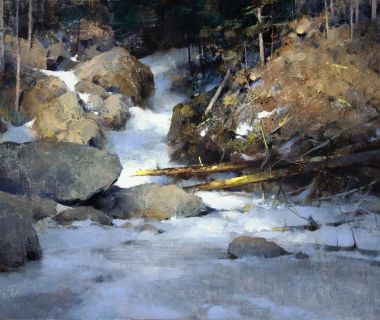 Legacy 2020 is once again full of new works by the artists collectors and visitors found most rewarding in 2019! Opening in the West Gallery this year in March and April you will find new works by returning artists, and artists new to this collection. New artists include Mark Boedges, Julie Davis, Mike Graves, Susan Larkin and Barbara Lussier, They join returning favorites, Eric Tobin, Andrew Orr, TM Nicholas, Zufar Bikbov, Julie Y Baker Albright, Bob Aiken, Susan Bull Riley, Mark Tougias, Mary Martin, Tom Adkins, and John Clarke Olson. In May the Legacy 2020 collection will be move to the East gallery through December 21st.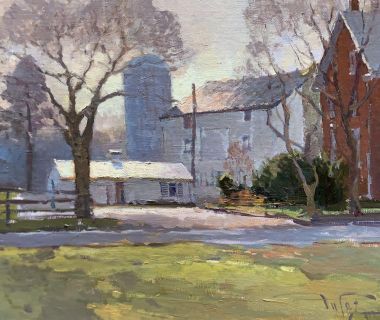 To start the year, the 2020 Legacy Exhibit will occupy both the West Gallery and the Middle Room. March and April will a number of additional works by our new and returning Legacy Artists on display before we move the Legacy collection to the East Gallery in May for the remaineder of the year. The artists in Legacy this year, in addition to Mary and Alden Bryan, include: Tom Adkins, Robert Aiken, Julie Y Baker Albright, Zufar Bikbov, Mark Boedges, Julie Davis, Michael Graves, Erik Koeppel, Susan Larkin, Barbara Lussier, Leo Mancini-Hresko, Mary S. Martin, TM Nicholas, John Clarke Olson, Andrew Orr, Susan Bull Riley, Eric Tobin and Mark Tougias.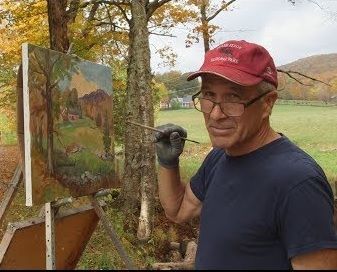 Our "Cabin Fever" series is back to help you shake off the later winter blues and mud season. Workshops and presentation are scheduled all through March and April, and the presenters are sharing their work on the walls of the East Gallery during this period. Check the schedule of events on our Workshops page, or come by anytime the gallery is open to see what works our presenters have brought in to share with you.