click the information icon below for image info, availability and pricing may not be current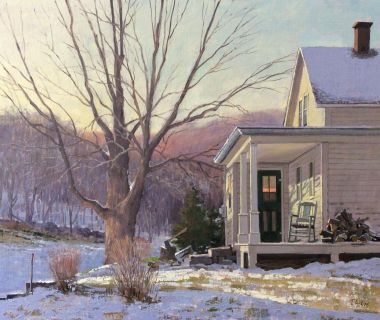 Our annual traditional landscape show "Land & Light & Water & Air" returns for another season. This is our showcase landscape show, with prizes and the Alden Bryan Medal given out to the top works. A member artist show, the entries are juried and then judged for top honors. One of our best attended events of the year, it's a beautiful time to come to Jeffersonville and take in some of the best artwork of the year!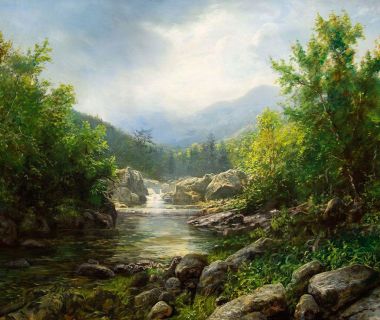 The 2022 edition of the Legacy Gallery, which showcases the art of some of the galleries top-sellers in 2021, features works by Tom Adkins, Jacob Aguiar, Robert Aiken, Mark Boedges, Laden Bryan, Mary Bryan, Amy Hook-Therrien, Charlie Hunter, Erik Koeppel, Susan Larkin, Barbara Lussier, Leo Mancini-Hresko, T.M. Nicholas, John Clarke Olson, Rosalie Sidoti, Daryl Storrs, Eric Tobin and Liane Whittum. This show, which is shown all year, starts in the front two galleries and moves to the East Gallery May 4th.